Star Trek Beyond Giveaway – Day 1
Gadgets 360 is excited to announce a brand new giveaway where you stand to win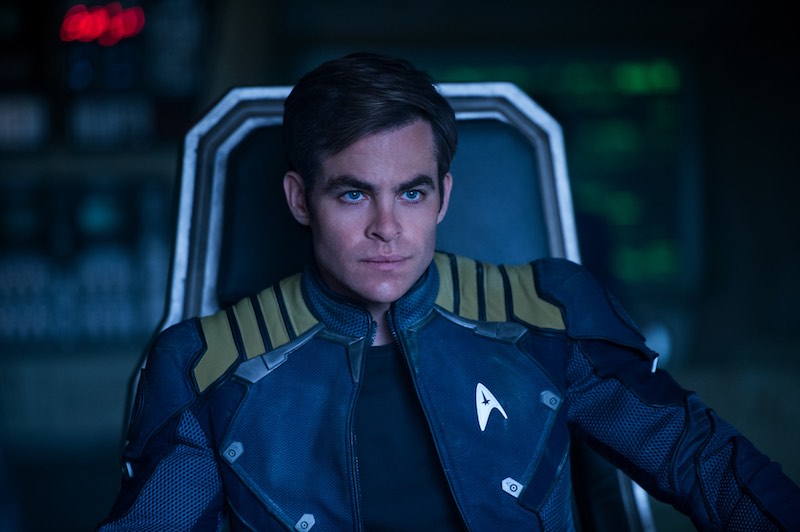 Star Trek Beyond Giveaway – Day 1
Gadgets 360 is excited to announce a brand new giveaway where you stand to win Star Trek Beyond movie vouchers and exclusive Star Trek merchandise.
On Day 1 of this contest, you can win six movie vouchers (one e-code for each winner) subject to the terms and conditions below. Just answer a simple question via the contest widget and you will be entered in the contest. You can increase your chances of winning the contest by doing other activities listed in the widget.
We'll be running a fresh contest every day for the rest of this week, so keep coming back to win movie tickets and exclusive Star Trek merchandise.
Star Trek Beyond Giveaway - Day 1
Terms and Conditions
Winners of the Day 1 of the contest will be announced right here on Thursday.
The winners will be picked at random from the entries.
Contest is open only to residents of India.
In case of any dispute, the decision of Gadgets 360 staff will be final.
One e-Code entitles a customer to buy a ticket of Star Trek Beyond up to Rs. 300, if the ticket price is over then Rs. 300 then customer has to pay differential amount.
The said e-Code can only be used online at www.pvrcinemas.com to book a PVR ticket which is subject to availability only for Star Trek Beyond movie with the validity of 90 days & client has to pay the convenience fee during online ticket generation.
The said star pass cannot be used at Director's Cut, Gold Class, Imax, Opulent, Mahagun, and Cinemax.
E-Code will have a validity of 90 days from the date of issue.
Customer is liable to pay a 3D glass rental fee per ticket as applicable.
The e-code cannot be clubbed with any other offer from PVR.
No refund of cash will be made for any items purchased with the e-code.
E-Codes are only valid for movie tickets & can be redeemed in single transaction only.
E-Codes are only valid for "Star Trek Beyond" Movie Tickets & cannot be redeemed for any other movie.
The terms and conditions can be changed at any time.
For the latest tech news and reviews, follow Gadgets 360 on Twitter, Facebook, and Google News. For the latest videos on gadgets and tech, subscribe to our YouTube channel.

BlackBerry Announces String of Small Security Software Deals
Dorsey's Square Starts Up UK Operation for First European Foray