Mumbai second-most polluted in weekly world ranking, Delhi not among worst 10 | India News
MUMBAI: With temperature rising over the past two days, Mumbaikars may be breathing better, but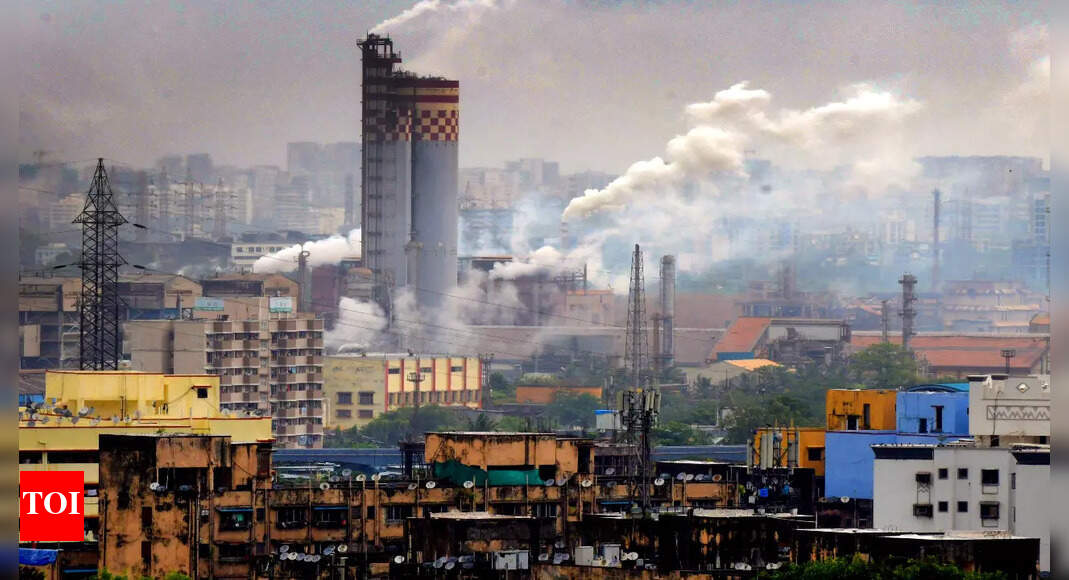 Mumbai second-most polluted in weekly world ranking, Delhi not among worst 10 | India News
MUMBAI: With temperature rising over the past two days, Mumbaikars may be breathing better, but as per Swiss air tracking index IQAir (a real-time international air quality monitor), within a week between January 29 and February 8, Mumbai was the second most polluted city in the world.
On January 29, Mumbai was ranked 10th in IQAir rankings for the poorest spots. It climbed to the top on February 2 before sliding down in subsequent days and then climbing back again to second position on February 8. On February 13, it was the third most unhealthy city worldwide for air quality, overtaking even Delhi which was India's most polluted metro till recently. IQAir partners with UNEP and Greenpeace and uses Central Pollution Control Board data (CPCB) in India to assess air quality. Categorisation into 'healthy', unhealthy' and 'hazardous' is as per US air quality index (AQI) standards, which are more stringent than in India.
Even according to CPCB data, Poor and Very Poor days in Mumbai in November-January this winter was more than double over three previous winters. The deterioration, say experts, is mainly because of dust and smoke constantly emanating from vehicles, roads and construction activities. Lowered wind speed across the west coast due to the La Nina effect, an abnormal drop in surface temperature on the Pacific Ocean, has also contributed by reducing the dispersal of pollutants.
The city has now recorded a noticeable surge in respiratory ailments. Two decades ago, cardiac surgeon Dr O H Jaiswal would occasionally spot black lung patches. Today, he says it's alarmingly common. "During heart surgeries, we routinely encounter lungs visibly affected by air pollution - we often see black lungs or lungs with patches, even in non-smokers," Jaiswal said.
According to a 2020 study by NEERI and IIT-B, road or construction dust is the source of over 71% of the particulate matter load in Mumbai's air. The remaining comes from industrial and power units, airport, and garbage dumps.