MPs raise demands for trains as Lok Sabha takes up private members' resolution | India News
NEW DELHI: Lok Sabha members on Monday used a debate on a private members resolution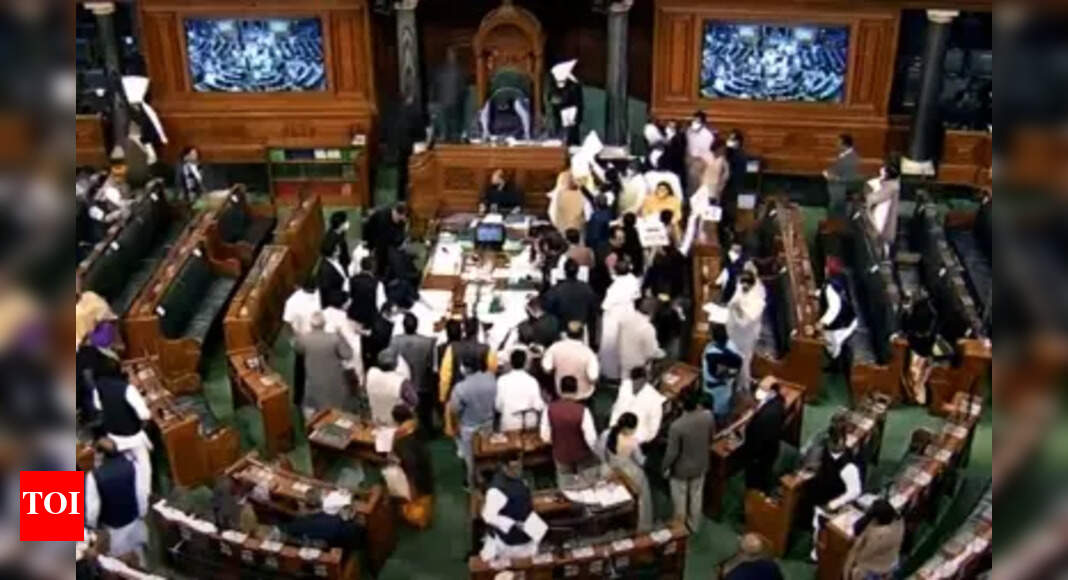 MPs raise demands for trains as Lok Sabha takes up private members' resolution | India News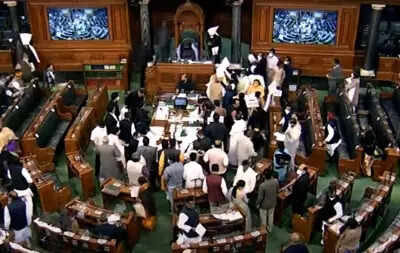 NEW DELHI: Lok Sabha members on Monday used a debate on a private member's resolution on the modernisation of railway stations to demand more trains for their states as well as to attack their political rivals on the last day of the first half of the Budget session.
The resolution moved by N Reddeppa of the YSR Congress Party on 'Beautification and modernisation of railway stations under the Adarsh Station Scheme, etc' was tabled in the House during the Winter Session last year.
Railway Minister Ashwini Vaishnaw was present in the House as the resolution was taken up under private members' business.
Ministers are not bound to respond to private members' bills or resolutions as these are introduced by individual members, and not by the government.
Participating in the debate, Trinamool Congress MP Saugata Roy urged the government to complete the pending railway projects that were approved during the tenure of Mamata Banerjee as the railway minister.
"The Arambagh-Bishnupur line is still not complete," Roy said, adding that if the minister has any problems, he should go to West Bengal and speak to Chief Minister Mamata Banerjee.
He also said that while Metros across the country were under state government and urban development ministry, the Kolkata metro is under Railways.
Roy also took a dig at the central government. "He (Vaishnaw) is a little overburdened because the government does not have enough competent people so he has been given IT and Railways," the TMC member said.
Malook Nagar of the Bahujan Samaj Party demanded a railway line connecting Meerut and Hastinapur.
Krishna Devarayalu of the YSR Congress Party used the occasion to demand operationalisation of the South Coast Railway zone.
"This is a promise made in the Andhra Pradesh Reorganisation Act... Andhra people are waiting for this railway zone to happen. It has been promised but we are still not able to see a single building... establish as soon as possible," he said.
He also said all contracts for railway lines in Andhra Pradesh were made before the bifurcation of the state, and said post bifurcation the state has fallen short on revenue.
Bhartruhari Mahtab of the Biju Janata Dal (BJD) said the functioning of Indian Railways is unique and it is the fourth largest transportation system in the world.
He demanded a railway line connecting Warangal, Nirgundi and Cuttack.
Raju Bista, BJP MP from Darjeeling, launched an attack on the Trinamool Congress, alleging that the state government is passing on benefits of central government schemes to "infiltrators".
"The foodgrains, money, and schemes of the Centre are being given to infiltrators. It is going to Bangladeshis and Rohingyas," he alleged.
He also demanded the upgradation of the Siliguri railway station and a railway line connecting Kalimpong to Siliguri.
Nagaur MP from Rashtriya Loktantrik Party, Hanuman Beniwal meanwhile urged the government to pay attention to Rajasthan.