Japanese artist's rare Ramayana painting to be shown in Delhi | India News
In a watercolour circa 1906-07, a poignant scene from the Ramayana unfolds on silk. It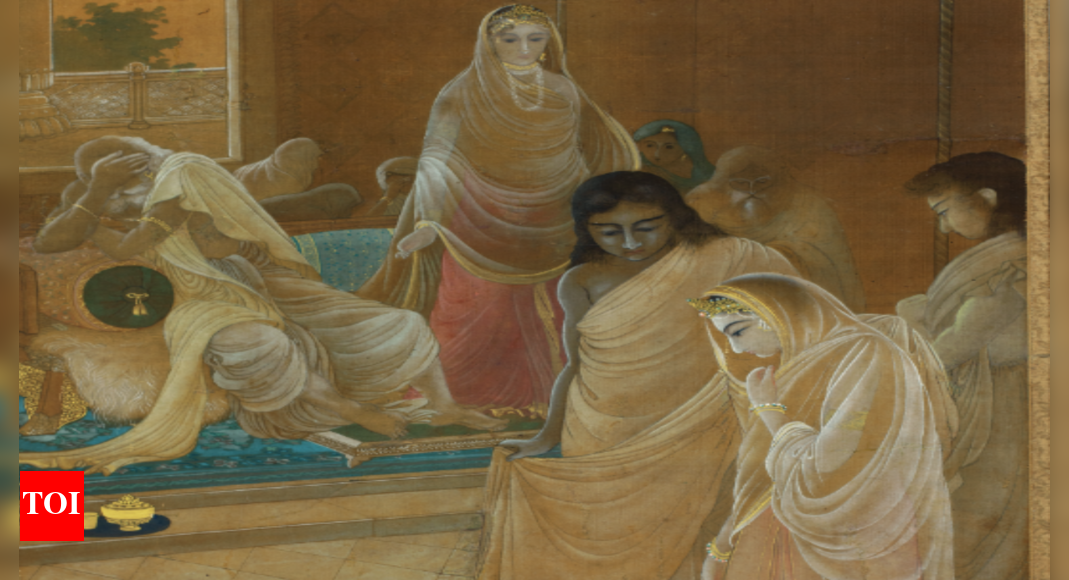 Japanese artist's rare Ramayana painting to be shown in Delhi | India News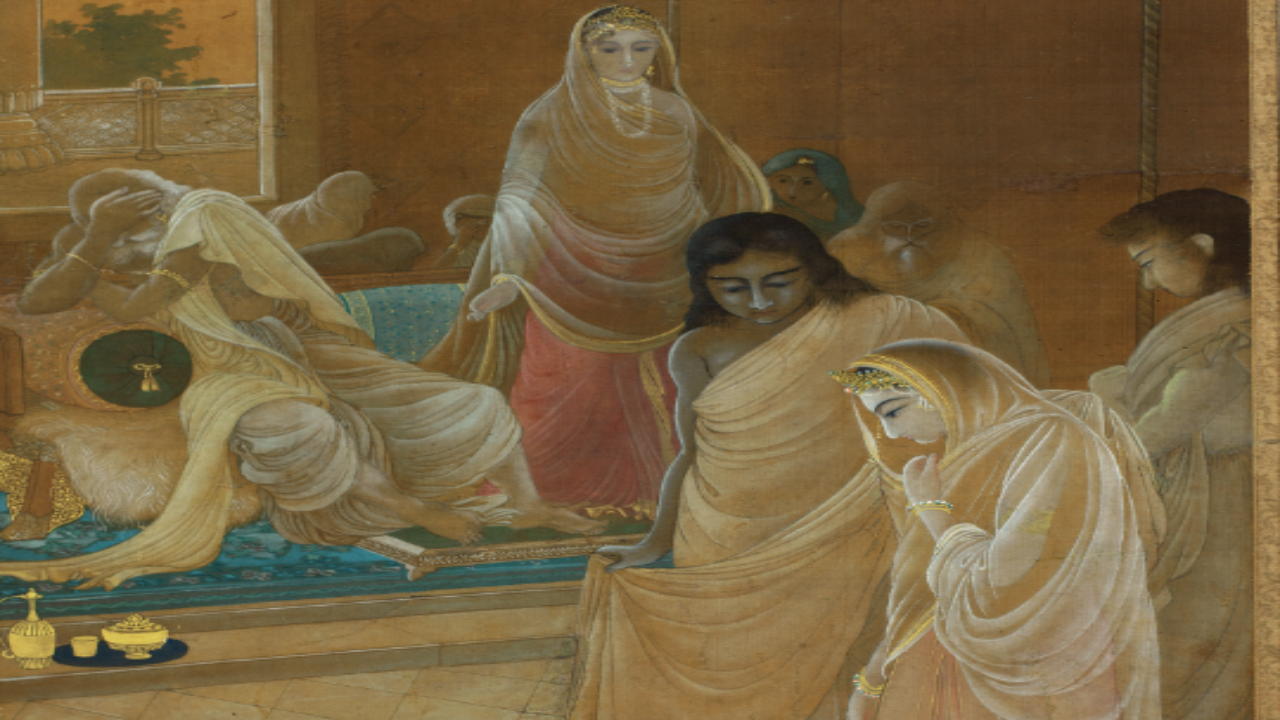 In a watercolour circa 1906-07, a poignant scene from the
Ramayana
unfolds on silk. It shows King Dasarath seated on his throne, looking away in despair as the banished trio of Ram, Sita and Lakshman prepare to leave for their exile. The figure of Sita is shown in the Pahari miniature style.
But this is not the work of an Indian painter. The
Untitled (Rama's Parting) was painted by Shokin Katsuta, a nihonga artist from Japan who came to India as part of an early cultural exchange. Katsuta stayed with the Tagores in their palatial Jorasanko thakurbari and taught Abanindranath and Gaganendranath Tagore Japanese-style watercolour painting. In his two-year stint in India, he was also a teacher at the Government School of Art.
While we know a lot about how Japanese influences helped shape the artistic practice of early modern stalwarts like Abanindranath Tagore, Nandalal Bose, Asit Haldar and Mukul Ray, few have seen the works produced by Japanese artists when they visited or lived in India in the early 20th century.
Untitled (Rama's Parting), one such early example of how Japanese art practice was influenced by Indian art, will be unveiled for the first time at Delhi Art Gallery's inaugural exhibition,
Iconic Masterpieces of Indian Modern Art – Edition 2, in Delhi. "It is the only one of Katsuta's works we have come across in India. In Japan, he went back to painting Japanese subjects, limiting his Indian themes to works he painted here. There were mentioned in journals of the time, but have not since been seen. Painted on silk in the finest tradition of the Bengal School, this is an extraordinary find," says Ashish Anand, CEO and MD of DAG. The exhibition will also showcase the first ever commissioned painting made by Raja Ravi Varma and the only sculpture created by Amrita Sher-Gil, among other rarities.
Both India and Japan came into contact with western art around the same time. Both learnt from and rebelled against western art school academism in their own distinctive ways. And artists in both countries soon realized the need to return to their roots for a true modernist revival. So, it was only a matter of time before the art intellectuals from the two cultural spheres would find common ground in the early 20th century. The Tagore family, which played a crucial role in the Bengal Renaissance movement, had long admired Japanese art aesthetics. "Rebelling against colonial art curricula in Indian art schools, the Tagore family in Calcutta reached out to Japanese artists to understand and learn their style of watercolour painting. They invited Okakura Kakuzo, who taught at the national art academy, Bijutsu Gakko, to visit them in 1901-02, which is precisely when we trace the genesis of the Bengal School of art. Kazuko later sent his disciples Yokoyama Taika and Hishida Shunso to Calcutta in 1903, and Shokin Katsuta in 1905-07," says Kishore Singh, senior VP at DAG.
One of Katsuta's best-known works,
The Great Departure about Prince Siddharth's leave-taking from the palace in search of enlightenment, is housed in a Japanese museum. "Katsuta was an acknowledged master in Japan. During his time in India, he also painted works in the emerging style in Calcutta that combined the Japanese wash technique with miniatures and particularly the Pahari school," adds Singh.
In the early 20th century, with nationalistic fervour slowly brewing, the pan-Asian outlook aligned well with an Indian mindset which sought an alternative to westernisation. Katsuta, who was steeped in Buddhist ideologies, was enamoured by the sights and sounds of India, especially after visiting Ajanta and Ellora, Sarnath and Bodhgaya. They provided him with ample creative inspiration for sketches and paintings. But most of his India work, although documented, has not been traced.