How Patrick Mahomes, Andy Reid out-schemed Eagles in Super Bowl
Warren Sharp FOX Sports NFL Writer We said it for two weeks. The Philadelphia Eagles
How Patrick Mahomes, Andy Reid out-schemed Eagles in Super Bowl

Warren Sharp
FOX Sports NFL Writer
We said it for two weeks.
The Philadelphia Eagles defense was elite, and there was no denying it.  But there were glaring issues with certain key aspects of their defense.
And they just so happened to align perfectly with what the Kansas City Chiefs offense is best at doing.
One was their weakness was vs. quick passes, as they ranked No. 1 if the quarterback held the ball for over 2.6 seconds, but were merely average if the quarterback threw it in less than that.
Related: Patrick Mahomes' superhuman effort rallies Chiefs to Super Bowl title
Most of the quarterbacks the Eagles faced didn't operate from the gun with a quick passing attack like Patrick Mahomes and Kansas City.
The Chiefs knew this and massively increased their rate of quick passing to attack the Eagles at their weak point.
In Sunday's Super Bowl, 56% of Mahomes' passes were thrown in under 2.6 seconds. 
That's an increase over the 40% from the AFC Championship Game and 37% from the divisional round game.
We also discussed how the Eagles struggle mightily against passes thrown short. 
Passes thrown 10+ air yards, the Eagles were a top-5 defense.

Passes thrown underneath? They ranked between below-average and bottom 10.
And while the Chiefs did throw two touchdowns underneath, they were actually incredible in attacking the Eagles at all levels.
Only 7% of the Chiefs' passes were into tight windows.
Look how that compared throughout the season:
Super Bowl: 7%

AFC championship: 9%

Divisional round: 13%

Regular-season average: 10%
The Chiefs had so many players in openings against this Eagles defense, and there were not enough adjustments made to stop it. 
In the first half, while Mahomes was only 8 of 13, he still averaged 53% success and +0.17 EPA/att.
But the Chiefs were the team to implement those second-half adjustments and the Eagles had nothing to counter with.
In the second half, the Chiefs leaned more into the ideal strategy we outlined.  They got rid of the ball quicker (2.2 seconds to throw vs. 2.7 seconds in the first half) and lowered the target depth (4.3 air yards/att vs 8.2 in the first half).
This is why we discussed how prior versions of this Chiefs passing attack was NOT built to have success vs. the 2022 Eagles defense, but how the 2022 Chiefs passing attack was perfectly built to exploit them.
As a result of their adjustments in the second half to throw even quick and shorter, Mahomes went 13 of 14, +0.70 EPA/att, 67% success and threw two touchdowns.
The Eagles couldn't stop them. And they made the same coverage mistakes routinely based on their defensive rules, which the Chiefs gladly capitalized on:
We also discussed how much the Eagles defense, for being so elite, struggled this year on a per-drive basis at allowing drives to reach the red zone and then allowing touchdowns when inside.
The Chiefs had eight total drives in the game. They reached the red zone in 5 of 8 and scored touchdowns on 4 of 5.  And on 15 plays inside the red zone, the Chiefs produced +0.48 EPA/play.
Naturally, a lot of the praise should go to the Chiefs for their efficiency, but this was a big letdown by the Eagles defense as well. 
Out of 568 offensive performances by teams this season in all regular season and playoff games, the Jonathan Gannon-led Eagles unit allowed the sixth-highest success rate per play out of 568 on early-down plays (57.8%) and eighth-highest out of 568 on all plays (56.6%).
For as talented a defense as general manager Howie Roseman built for Gannon, the fact they allowed the best game for the Chiefs offense all season long was a colossal blunder. 
And the last thing we said for two weeks that ended up being on the money was the fact that you can never write Patrick Mahomes off. And how, even if he's trailing in the second half, there is no one in the NFL you'd rather have with the ball in his hands. This Chiefs offense was built to successfully pass the ball late in games.
Mahomes was elite when it mattered most.
What shouldn't get lost in the aftermath of the game was how well Jalen Hurts played.
Out of 46 Super Bowl performances since 2010, Hurts EPA/play averaged 11th and was the third best of any Super Bowl losing quarterback.  His completion rate was 10th best out of 46 QBs despite averaging the 6th highest target depth. 
On third downs, Hurts went 7 of 9 while averaging +1.11 EPA/play, which was the fifth-best number out of 122 quarterbacks in playoff performances the last 5 years.
And then there were the three rushing TDs as well. This was one of, if not the very best game we've seen from Jalen Hurts.
If you told me the Eagles running backs ran 17 times and averaged only 2.7 YPC, and their defense gave up 38 points, I might have guessed this was a multi-score Chiefs victory. 
The fact the Eagles were leading for most of this game and nearly won it was a huge testament to Hurts.
In the end, massive credit to Andy Reid's creativity, Patrick Mahomes' execution, Steve Spagnulo's craftiness and unfortunately, disappointment in Jonathan Gannon's defensive strategy.
Warren Sharp is an NFL analyst for FOX Sports. He is the founder of Sharp Football Analysis and has worked as a consultant for league franchises while also previously contributing to ESPN and The Ringer, among other outlets. He studied engineering before using his statistical acumen to create predictive football models. You can follow Warren on Twitter at @SharpFootball.
Super Bowl coverage:
Top stories from FOX Sports:
FOLLOW
Follow your favorites to personalize your FOX Sports experience
---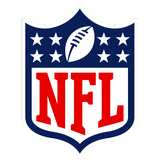 Get more from National Football League
Follow your favorites to get information about games, news and more
---
---