Health
5 Delicious Gajar Recipes To Add To Your Lunch Meal
Carrots (gajar) are one of the most loved vegetables out there. And why not? This orange-coloured root vegetable is known to offer numerous health benefits. It is a good source of fibre, antioxidants and essential nutrients, which is why experts often recommend including it in your diet. With the winter season right around the corner, there is all the more reason to include this seasonal veggie in your diet. Hence, we have found some delicious ways in which you can add gajar to your everyday meals. Here we bring you a list of 5 gajar recipes that are ideal to make for a wholesome lunch. Let's learn how to make these recipes: 
Also read: Indian Cooking Tips: How To Make Gajar Ka Murabba At Home
Here're 5 Gajar Recipes You Must Try: 
1.Gajar Matar Pulao (Our Recommendation) 
Let's start the list with this one. All you need to do for this recipe is boil rice with carrots, peas and urad dal badis. This pulao makes for a delicious one-pot meal and will keep you full for a longer period of time. Click here for the recipe. 
2. Gajar Patta Gobhi Vada 
Gajar patta gobhi vada gives a whole new character to the classic medu vada. This south-Indian snack has an added crunch of carrots and cabbage. Pair it with some piping hot sambar and coconut chutney to relish its taste. Click here for the recipe.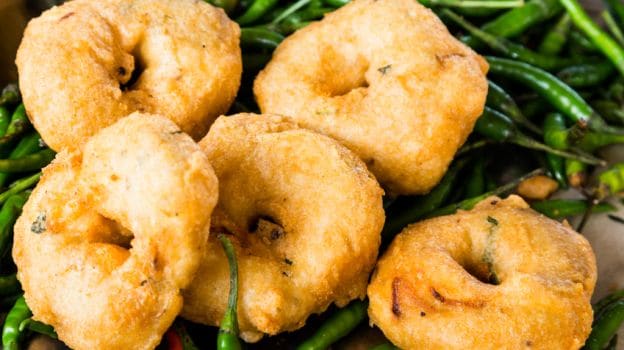 3. Gajar Matar Khichdi 
If the idea of a simple meal of dal khichdi sounds boring to you, this gajar matar khichdi recipe will certainly change your mind. It is easy to make, extremely nutritious and makes for a wholesome lunch meal. Click here for the recipe. 
Fenugreek leaves are stir-fried with carrots and flavourful masalas to make this delicious gajar methi sabzi. Serve it with roti, paratha or any Indian bread of your choice. You can also use ghee instead of oil to stir-fry. Click here for the recipe. 
Also read: Winter Special: How To Make Sugar-Free Gajar Ka Halwa At Home
5. Gajar Ka Achaar 
Indian meals are almost incomplete without some achaar or pickle. This gajar ka achaar is not only easy to make but is the perfect accompaniment to pair with your everyday meals during winters. Click here for the recipe. 
Make these delicious recipes for a wholesome lunch. Let us know which one you liked the best in the comments section below.  

Source link